Heritage Lottery Fund Start-up Grants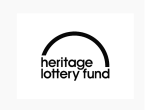 Business Name:
Heritage Lottery Fund Start-up Grants
Short Business Description:
There are no funding limits but it does depend on the start of your business.
Long Business Description:
These start up grants are only offered to individuals who are operating as a non-profit or entrepreneurs who are about to start a new business venture.
They can also help with introducing new setups for their company. The Lottery Fund also takes the outcomes of your business endeavours into consideration when assessing applications.
It takes eight months to process the application so you should start the precess asap!
Send Message to listing owner
Listing Title: Heritage Lottery Fund Start-up Grants