Lottery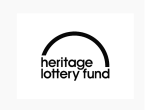 Address:
Heritage Lottery Fund
7 Holbein Place, London
SW1W 8NR
Short Business Description:
There are no funding limits but it does depend on the start of your business.
Long Business Description:
These start up grants are only offered to individuals who are operating as a non-profit or entrepreneurs who are about to start a new business venture.
They can also help with introducing new setups for their company. The Lottery Fund also takes the outcomes of your business endeavours into consideration when assessing applications.
It takes eight months to process the application so you should start the precess asap!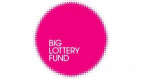 Address:
Big Lottery Fund
1 Plough Place, London
EC4A 1DE
Short Business Description:
Grants can range from £300 to £500,000 or more.
Long Business Description:
The Big Lottery Fund offers grants which are aimed at delivering community or charity funding with the aim of implementing social change. However, a few programmes such as the grant for improving lives are available to for-profits, social, and community focussed businesses.
Grants for improving lives
The Improving Lives program aims to fund socially focused organisations working with people who have overcome some form of difficulties in their lives and built up resilience; the program area is limited to Scotland. Most relevant to businesses in the education, therapeutic or other industries.